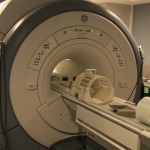 Is there a natural, immune boosting supplement that can help fight Multiple Sclerosis and other auto-immune diseases?
One of my teenage daughters has the possibility of having MS. She has had an MRI in June every year since 2009 to see if her three white spots on her brain have grown. When we had our appointment after the MRI recently, the neurologist asked her what treatment she is on. She said that she is only on Shaklee supplements including NutriFeron and Vitamin D3. The doctor told her that one of her white spots had faded significantly and that even though she did have two new spots, they were very, very faint.
Dr. Smith asked me more about the NutriFeron and I told her that Japanese Dr. Yasuhiko Kojima, who discovered Interferon, spent forty years working with botanicals that would boost the body's natural interferon. He discovered four botanicals that worked and created NutriFeron. (Here is a video on NutriFeron.)
Are you wondering what interferon is? When a virus attacks a cell in your body, interferon triggers resistance mechanisms and activates other immune cells to kill the invading pathogens. Interferon helps your body protect you from the millions of germs you encounter on a daily basis that can lead to disease or infection.
Dr. Smith turned to my daughter and said, "You DO have MS, and you ARE on treatment. Your NutriFeron is your treatment. The NutriFeron you are taking is keeping your body from being overcome by the MS."
The doctor asked me the cost of NutriFeron and I said that it is $39 at member network price with a 10% discount on autoship or on quantity volumes. She shook her head and said, "$39 instead of thousands of dollars that my patients have to pay." She was interested in more information so she can offer it to her patients who want more natural solutions. How cool is that?
I was talking with Gaby last night and she said that when sickness went all around her office this past spring, she stayed well. She said that she is sure it is the great immunity boosting supplement, NutriFeron, that she is taking. There is another immune boosting supplement you can read about here.
Dr. Sandra Bevacqua says that she uses Vivix and NutriFeron with all her cancer patients. Listen to her talk about "Natural Solutions for the Challenges of Cancer."
Shaklee's NutriFeron is a wonderful immune boosting supplement and is all natural. In Japan it is even called "natural interferon." I hope and pray that many more people will be helped to fight MS, cancer, Alzheimers, Hepatitis C, and other debilitating illnesses by taking this powerful, natural, immune boosting supplement called NutriFeron.
Have you experienced a great natural immunity booster yourself? What is your story? Leave a comment below so we can compare notes.
Health Disclaimer: This is my personal opinion and experience, and these claims have not been approved by the FDA. Please consult your health professional for all your medical concerns. This information is not meant to treat, cure, prevent, or cure any disease. Take information on the immune boosting supplement NutriFeron to your health professional for his guidance.
You might also like: